Forest and agricultural management for the future
Baroniet Adelswärd owns and cultivates land in Åtvidaberg and Kinda municipalities with Adelsnäs as the headquarters for its operations. Established in 1783, with a long-term perspective, ten generations of the Adelswärd family have taken great care in managing what is now one of Sweden's largest private estates.
Baroniet currently operates in four main activities: forestry, agriculture, properties and hunting & fishing. What these business activities have in common are productive farming methods as well as high levels of expertise and experience throughout each activity.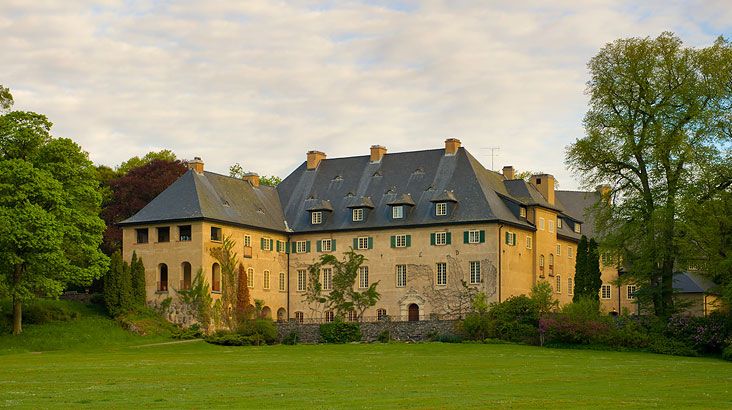 Welcome to Baroniet
Baroniet has seven permanent employees and twenty contractors, mainly in forest operations. Some information about our employees and how to contact them below.
Directions
To get to the company's headquarters in Adelsnäs, take Road 35 from Linköping or Gamleby. Just south of Åtvidaberg town, turn left onto Road 134, Kisavägen. After a few kilometres, exit to the right where there is a sign for Adelsnäs.